Mundijong Family Practice will care for your medical needs.
Dr Hassan Zaheer (AMC; MBBS)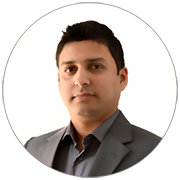 Dr Hassan is a general practitioner with special interests in family medicine and mental health. Dr Hassan is able to provide mental health care plans and works evenings and weekends.
Dr Yazan Absi (MD; AMC)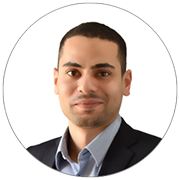 Dr Yazan is a general practitioner who has special interests in neurology, chronic disease management (such as diabetes mellitus, hypertension etc.), chronic disease care plans and sports injuries.
Dr Amgad Agaiby (MBBS)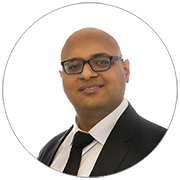 Dr Amgad is a general practitioner who has special interests in cardiology and mental health.
Dr Amgad is available Thursdays and every second Saturday.
Dr Pranav Sharma (MBBS; FRACGP)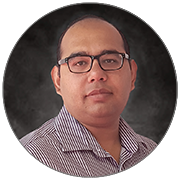 Dr Sharma is a GP from the UK. He graduated in 2003 and after working for many years in the UK he recently relocated to Australia.
He is interested in and passionate about all areas of General Practice, believing in the importance of "patient centred care."
His special interests include mental health and paediatrics.
Dr Muhammad Imran (MRCGP; MBBS; FRACGP)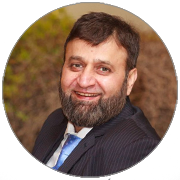 Dr Imran is a member of the Royal Australian College of General Practitioners. He worked as a Family Doctor in the UK before moving to Australia.
He enjoys all aspects of General Practice but has special interests in Family Medicine and Chronic Disease Management.
Mr Sam Pierce (BSc (Physio))
Sam is a qualified physiotherapist with specialties in foot and lower limb injuries as well as treating back, neck and shoulder pain.
He also offers dry needling/acupuncture, trigger point therapy, joint mobilisation and manipulation, taping, exercise and gym programmes and gait analysis with CMV analysis.
Sam is available for appointments on Wednesdays.
Miss Farai Makwiranzou (BSc Podiatry)
Farai is a qualified podiatrist with additional studies in diabetes and is pursuing her masters in public health. Farai's interests include all conditions related to the foot and ankle. Including, skin conditions of the foot, heel pain, orthotics and diabetes foot care. Additionally, she offers foot care services to the elderly in their homes, particularly those with dementia related conditions.
Ms Farzana Pithawalla (BA (Psychology))
Farzana is an experienced registered psychologist and an associate member of the Australian Psychological Society. Farzana has worked extensively with high risk populations with suicidal ideation and self-harm behaviours. Farzana also has experience working with anxiety, depression, alcohol and other drug issues, anger, chronic pain, sleep, trauma, post-natal depression, behavioural issues, trauma, personality disorders, grief and loss issues among many others.
Ms Maegen Quigley
Maegen is our valued practice manager.
Miss Narelle Harley
Narelle is our valued second in charge (2IC).
Miss Kelly Weir
Kelly
is our valued practice nurse who has a special interest in wound care.
Chantal is available for immunisations, health assessments, driving and pre-employment medicals, dressings and general non-specific medical advice.
Our Receptionists
Our friendly reception team consists of
Bonnie, Corina, Tiffany and Shani
.
Only Medical Centre in Mundijong
Mundijong Family Practice, 40 Paterson St, Mundijong, WA, 6123
MONDAY - FRIDAY 8am - 10pm SATURDAY & SUNDAY 9am-2pm
Telephone: 08 9525 5600 Fax: 08 9526 0495